Posted On: September 22, 2021
Although influenza (flu) viruses can happen year-round in the United States, they are most common in the fall and winter. The best way to protect yourself from the flu is to get your annual flu vaccination. No one wants a fever, chills, body aches, or cough.
These symptoms can be very confusing as they are much the same for a cold, the flu, seasonal allergies, and COVID-19.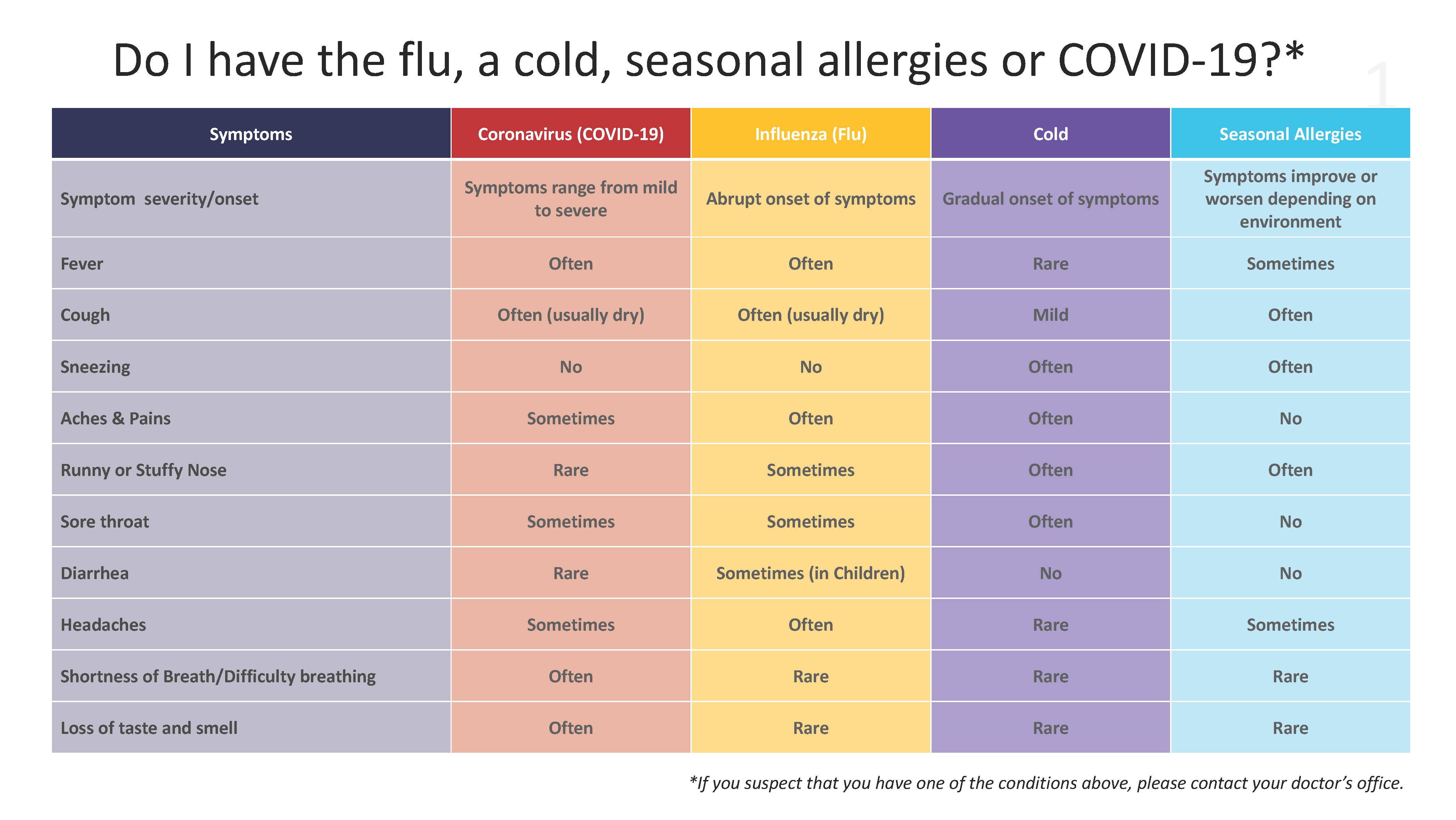 Information in the above graphic has been pulled from the Center for Disease Control.  They have a huge array of information available to answer any questions you might have.
Learn More about Seasonal Influenza
---