Diagnosis, treatment planning, surgery, and rehab all under one roof.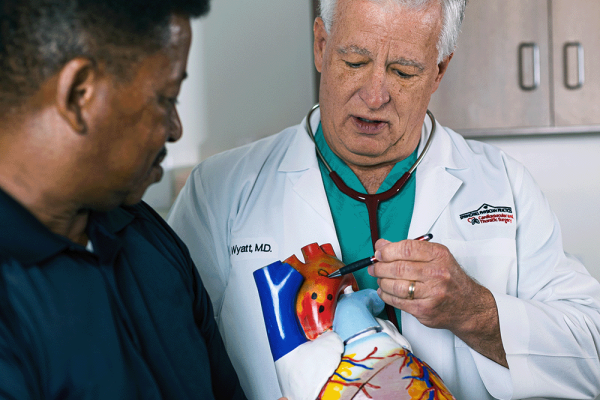 The Marvel of the Human Heart
The human heart is truly amazing. It generates its own electric impulses and pumps 2,000 gallons of blood every 24 hours. It beats more than 100,000 times a day, helping blood travel nearly 12,000 miles. And it works twice as hard as a sprinter's leg muscles to carry blood through 60,000 miles of veins, arteries, and capillaries.
A Heart So Remarkable Deserves Exceptional Care
That's why it's so important to choose a cardiac care team that's just as amazing as your heart. At Springhill Medical Center, we offer the region's most comprehensive cardiac care under one roof. Our team of experienced and compassionate doctors, nurses, and healthcare professionals is dedicated to providing you with the highest quality care, from prevention and diagnosis to treatment and rehabilitation.
Whether you're facing a life-threatening event like a heart attack or stroke, or you're managing a chronic condition like heart failure or atrial fibrillation, we're here to help you every step of the way.
We offer a wide range of cardiac services, including:
Preventive cardiology
Diagnostic cardiology
Interventional cardiology
Cardiac surgery
Cardiac rehabilitation
And more
We also offer a variety of educational resources and support groups to help you and your family learn more about heart health and manage your condition.
At Springhill Medical Center, your heart is in the right place.